Swap. Solve. Survive.
Hard but fair single-player puzzle platformer
The Xbox One version of Backpack Twins releases today
Backpack Twins is a hard but fair single-player puzzle platformer.
Swap between the twins as you control them to make the two work together to solve puzzles.
Released on Steam by indie game creator Ima Bryn in August 2019, this game is tough but fair, and generated buzz for its excellent controls, retro vibes, and humorous gameplay.
To enable a wider audience to play Backpack Twins, Amata K.K. ported the game to Xbox One with multiple language support, and today was its global release.
In the future, we are planning releases for PlayStation®4 and Nintendo Switch™ as well.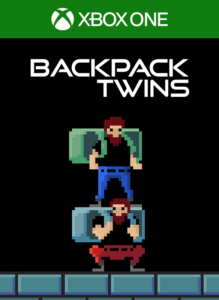 Backpack Twins Xbox One version Trailer