Last Labyrinth -Lucidity Lost- is now available on Nintendo Switch!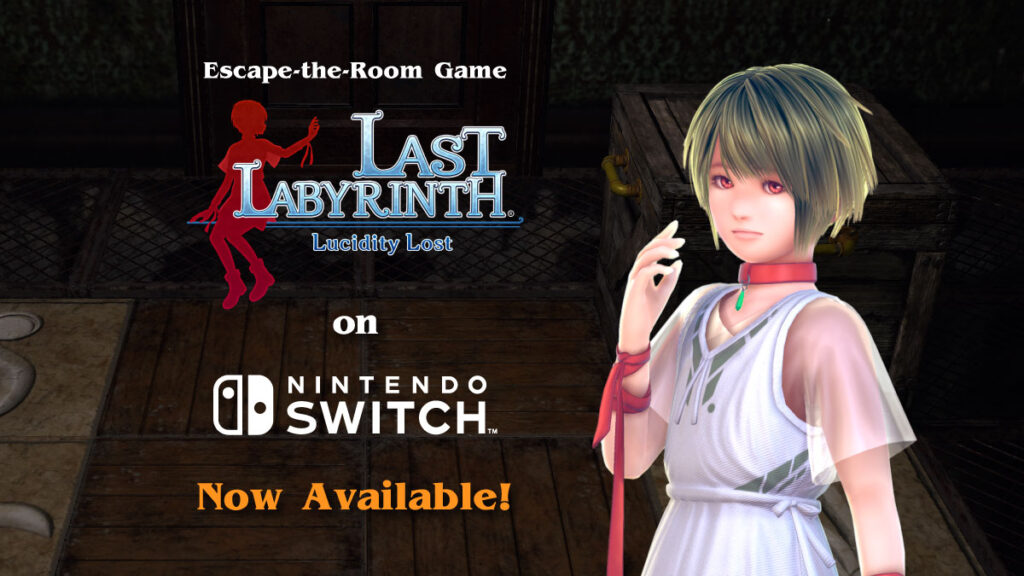 The Nintendo Switch version of Last Labyrinth -Lucidity Lost-, a monitor mode that allows those without a VR headset to play Last Labyrinth, is available today. The world of Last Labyrinth can be easily enjoyed on Nintendo Switch while maintaining the impact of the experience.
VR Escape-the-Room Adventure Game Last Labyrinth is Amata's first VR Game, which was released on various VR platforms in November 2019, garnering various awards and attention thanks to excellent gameplay.
Last Labyrinth -Lucidity Lost- Nintendo Switch Version Game Overview
Title: Last Labyrinth -Lucidity Lost-
Genre: Escape-the-Room Adventure
Supported Hardware: Nintendo Switch
Distributing Stores (Download only): Nintendo eShop
Number of Players: 1
Online Play: No online play is available.
Release Date: May 24, 2023
Rating: ESRB +17
Price: 29.99 USD *Prices may differ across regions
Copyright: ©2016-2023 AMATA K.K. / LL Project
Last Labyrinth will be available on Epic Games Store this summer & store page pre-release!
Last Labyrinth, a VR escape adventure game that includes "LastLabyrinth -Lucidity Lost-", a monitor mode that allows you to play without a VR headset, will be available in the summer of 2023 on the Epic Games Store, powered by Epic Games, Inc. Before this, the store page has been pre-released, so please add the game to your wish list and wait.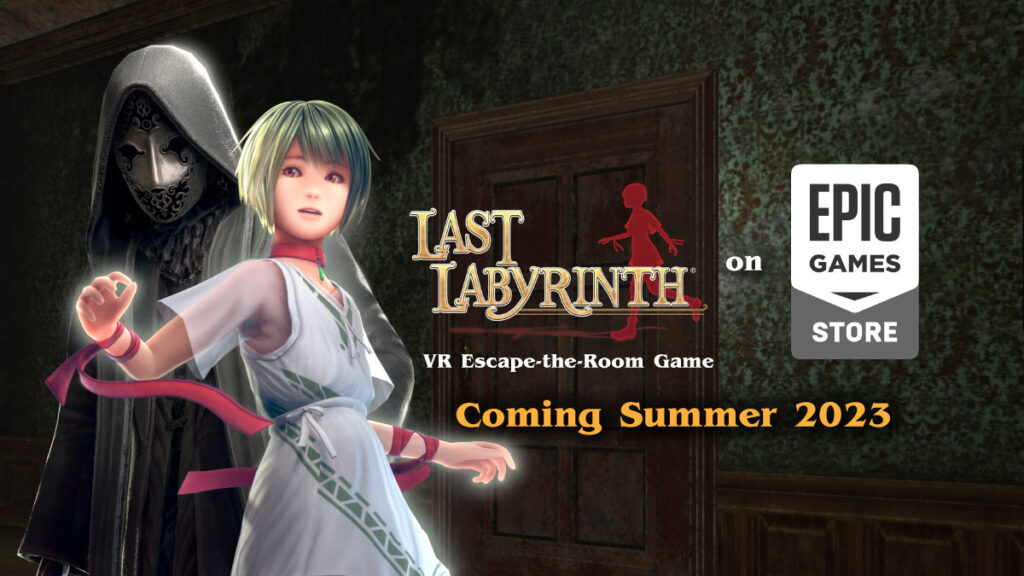 Last Labyrinth Distribution Overview on Epic Games Store
Title: Last Labyrinth
Genre: VR Escape-the-Room Adventure
Supported HMD: VIVE, VIVE Pro, VIVE Cosmos, Oculus Rift, Oculus Rift S, Meta Quest, Meta Quest 2, Valve Index, Windows Mixed Reality Headset
Supported Hardware: VR Ready PC (Minimum Requirements: Intel® Core i5 4590 or above/NVIDIA GeForce GTX 1060 or above)
Distributing Stores (Download only): Epic Games Store
Number of Players: 1
Online Play: No online play is available.
Release Date: Summer 2023
Rating: ESRB +17
Price: 29.99 USD *Prices may differ across regions
Copyright: ©2016-2023 AMATA K.K. / LL Project